The Holidays are here!
For our Holiday Campaign, Metail's marketing and 3D Team worked together to create a set of Snapchat Lenses using our 3D designed holiday collection!
1. Creating garments and model photos
Firstly, our 3D Garment Design and Marketing Intern, Phoebe, created our 3D Holiday collection in VStitcher. Her aim was to design outfits for all ages and body types to be enjoyed by everyone, and using our virtual photo studio software, EcoShot to create this true-to-life model photography.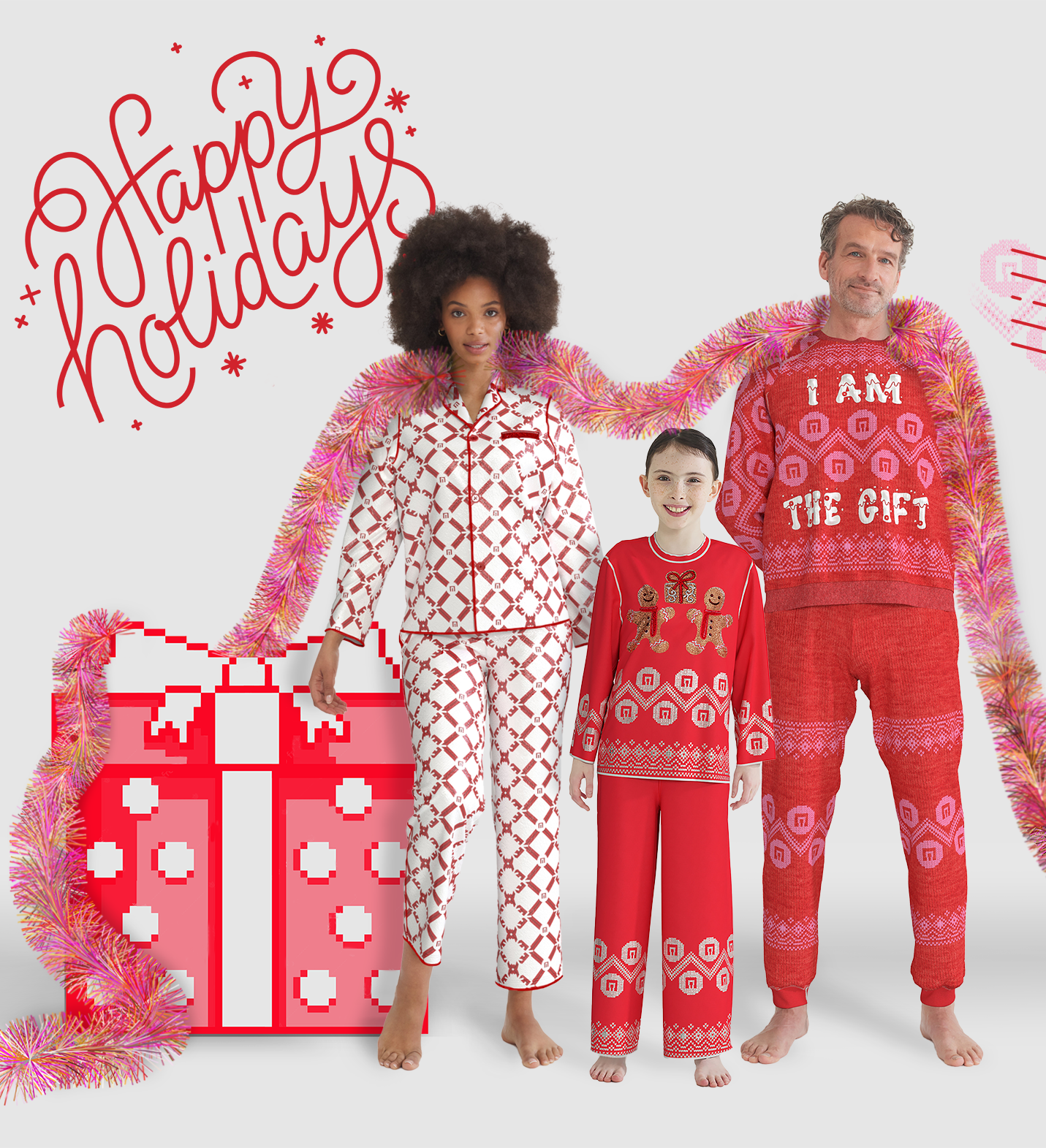 2. Creating Snap Try-on Lenses
This was a great opportunity for Phoebe to learn how to create these lenses from her festive 3D collection. She comments that because of Metail's Skinner Plug-in for VStitcher (Browzwear), it was very easy to export the garments and simply drag and drop them into Snapchat's Lens Studio to quickly create these AR features. Whilst working on this project, Phoebe decided to create an introductory tutorial video on this lens creation, to share alongside the marketing materials and lenses themselves.
If you want to learn how to make your own AR Lenses and filters for Snapchat using your VStitcher garments, get the Metail Skinner plug-in here and check out this video:
3. Creating assets for email marketing and social channels
To promote these new festive filters, our marketing team showcased the designs in a Holiday postcard-format in Canva/Photoshop for an email campaign, LinkedIn and Instagram. For an extra bit of Holiday good news, as of the 15th December, our lens had each been used approx 100k times!

Our team and friends have already had a lot of fun trying on these three festive filters in Snapchat!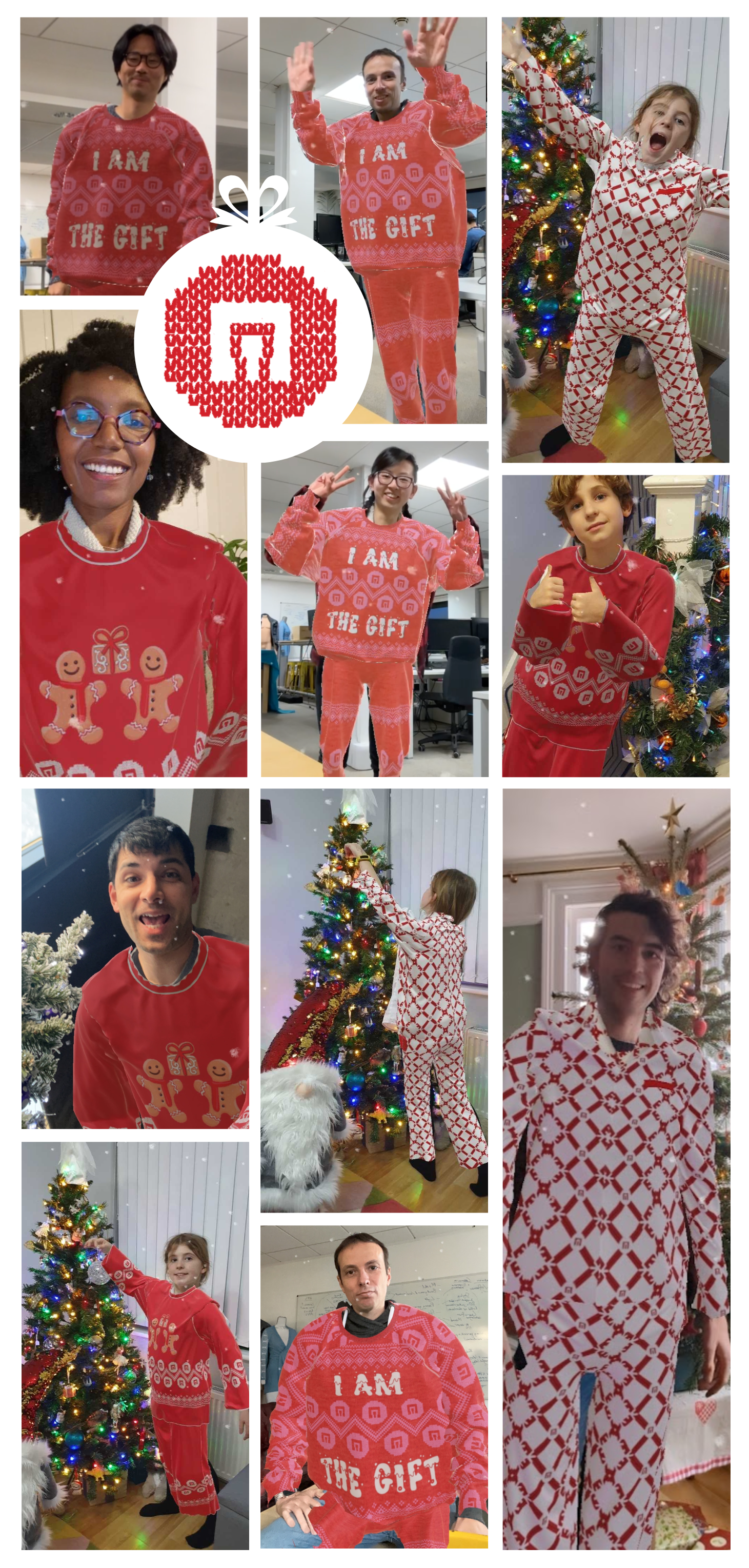 Why don't you join in with our festive fun wear-ever you are with the Snapchat AR version of these pyjamas like our friends here?
Open Snapchat and point your camera at a Snapcode
Press and hold on the Snapcode on your screen to scan it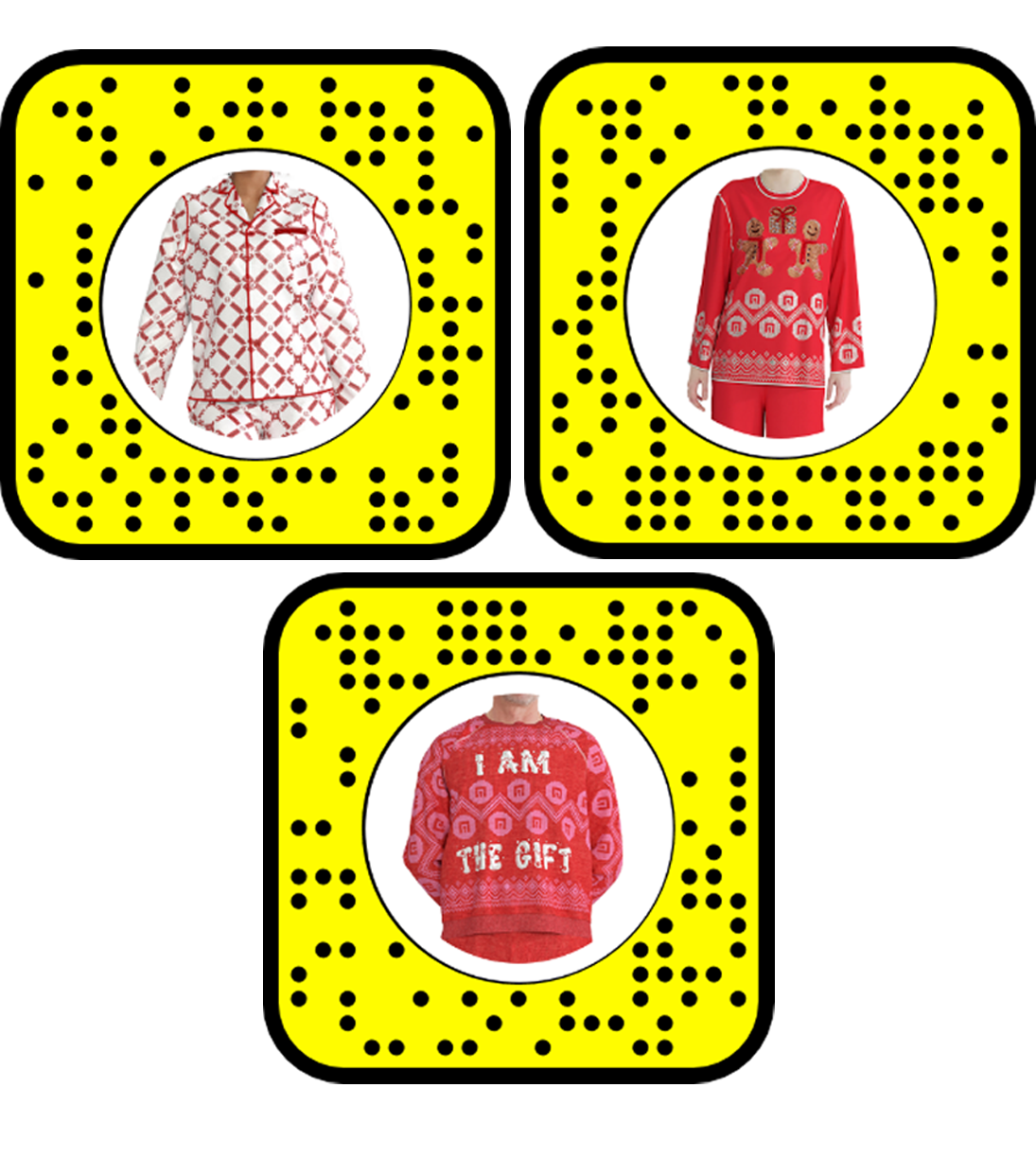 E-Postcard Credits: Virtual garments created in VStitcher (2022.1) by Phoebe Love, 3D Garment Design & Marketing Intern Featuring EcoShot models Olivia, Polly & Carl (created with the EcoShot plug-in v3.1.0 for VStitcher) AR lens' created with Skinner plug-in for VStitcher & in Lens Studio (Snapchat), in collaboration with Samson Hall, Senior 3D Generalist Postcard asset design created in Photoshop 2021 by Phoebe Love, 3D Garment Design & Marketing Intern