Metail has been featured in the Interline's first Digital Product Creation (DPC) report amongst 20 other technology and service providers. For us, it is an opportunity to continue being part of a broader conversation about the future of DPC within the apparel industry.
Download your copy, completely free today!
The overarching message, it seems, from those working in various contexts is that DPC is a rich and nuanced ecosystem that is not simply about pitting digital and physical against each other. We share this sentiment and want DPC to surpass being just a "virtual" replacement for physical samples. Ben Hanson, the Editor-in-Chief of The Interline, predicts that the digital revolution will soon have a hand in all strategic objectives, from "material capture to marketing".
In his contribution to the report, Our CEO, Jim Downing explains how our visualisation solution EcoShot helps in different stages: in design, then line approval, and later assisting buyers to place orders for designs without the need for initial physical samples. The image assets created can also be used to give consumers the confidence to buy the brands' products. Expanding on this, Jim talks of Metail's plans to continue innovating in the application of 3D in e-commerce by helping brands digitise their models of their choice for EcoShot, offering them a way to express their specific style.
Partnership, Collaboration and Learning
We spotted a number of our clients and partners in the report and were keen to read their points of view. Anupama Fernando of MAS Holdings talks about how Digital Twins (DT) can open up endless possibilities and industry changes for both the creator and consumer whilst addressing sustainability and consumption issues. Anupama also highlights an important aspect of selling DPC as a worthy investment: visibility about what a digital twin can and cannot do. The end use of a DT is a final, first-time-right physical sample, and its success depends on a balance of people's foundation fashion design skills as well as technology. Hence, not a case of digital vs physical.
Seeking out the creator experience, we were pleased to see Joneien Leah Johnson's, positive views on how "digital opens doors". As a virtual clothing designer with 17 years in the industry, she reflects on the progress of DPC to date as well as how "analog" the commercial and creative processes have remained. Our newest team member, fashion designer Phoebe Love attests to this stagnation in the industry despite the appearance that people working in it are always striving for the latest 'thing'. As seen in other industries, some professionals may be apprehensive, fearing they will be replaced by technology. The hope is that the upsides will become clearer in reality, empowering people to expand and explore new opportunities. To take advantage of these opportunities, Joneien highlights how DPC's success requires the "foundational skills of pattern-making, sewing and fabric knowledge" and bringing "together traditional expertise and cutting-edge technology". She also observes how there has been a crossover of designers from different backgrounds learning new ways to make, drape and show garments on the human body.
Showcasing our visualisation solution
The imagery we used in the report shows the contrast between ghostly avatars and EcoShot's true-to-life models. The technology is invisible to the viewer of the product imager and what is important is the true-to-life 2D photos created from 3D inputs.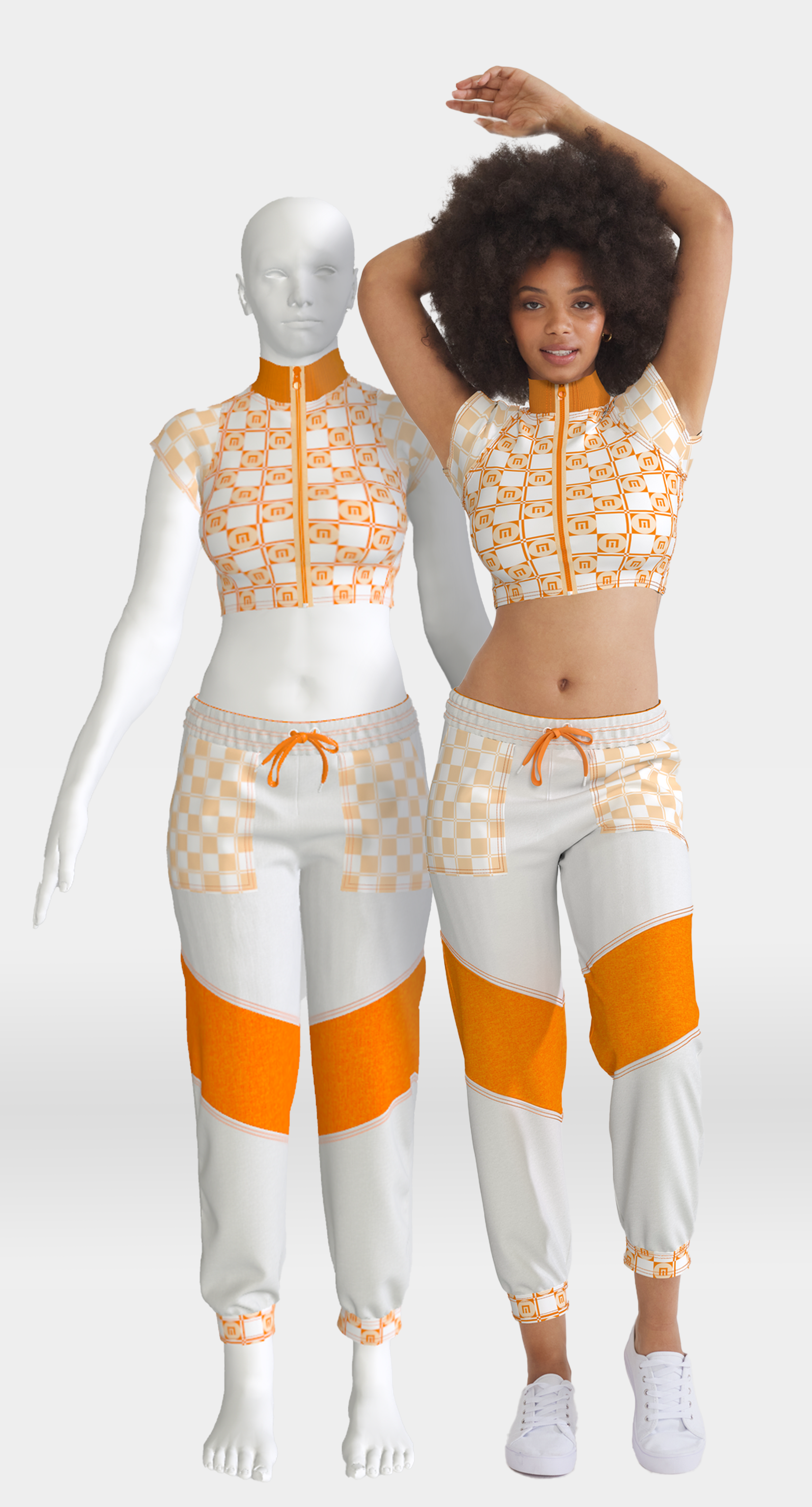 We aim to ensure that our clients' real tasks, from design, line approval to e-commerce can be better focused on, as EcoShot combines three often mutually-exclusive, desired facets: "speed, agility and quality". With our solution, there's no time or resources wasted in initial physical sample creation, shipment and subsequent photoshoot formulation. EcoShot consolidates all of this into a neat, 24-hour turn-around time without compromising on quality. Metail also offers a diverse model library in terms of race, ethnicity, size and age. With this, brands that have embraced 3D can also easily create imagery that represents their whole customer base.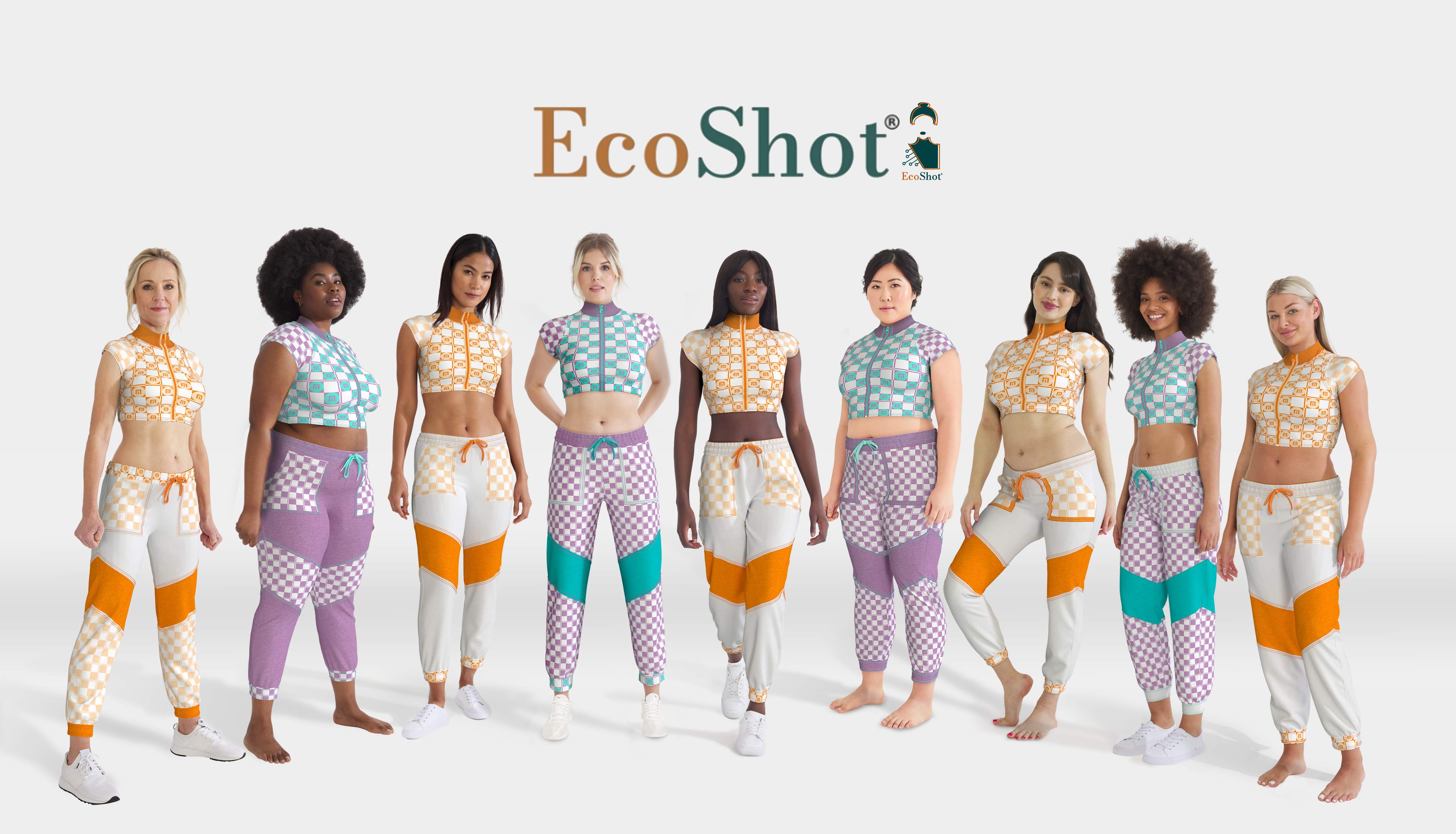 As Jim walks the reader through the workflow and behind-the-scenes of EcoShot, he reinforces that the aim is to achieve the closest true-to-life representation of a physical sample's digital twin. After all, a DT's success rides on how well it proxies its physical counterpart. Rather than digital vs. physical, we are striving to bring the two worlds together to streamline operational and commercial objectives. We believe EcoShot provides one ideal way this can be done.
To read more about our thoughts on the future of 3D and DPC, from product development to marketing processes, along with exclusive editorials, market analysis and more, download your copy, completely free!