PI Apparel recently hosted a Spotlight event on Virtual Showrooms and our CEO, Jim Downing, was involved in a valuable panel session titled "The Evolution of Wholesale: What are the Brands Expecting From Us?".
Jim opened that technology for this space is at an exciting, innovative (but early) stage of adoption: it's about discovering what's possible. He also highlighted the importance of applying technology appropriately to increase the reach of a brand's storytelling. This is particularly relevant to using virtual showrooms as a way to expand and enhance wholesale channels. In terms of specific applications, Jim believes that the potential agility and adoption of VR and AR will mean we will see this gain more adoption in virtual showrooms, which is consistent with other areas of the industry.
Metail was also involved as a Technology Partner at the event and we were able to connect with attendees and showcase solutions in our own Virtual Booth. Our marketing team used appealing virtually generated photographs to present the benefits of transitioning from using 3D garments on ghost avatars to true-to-life models with our EcoShot® plug-in.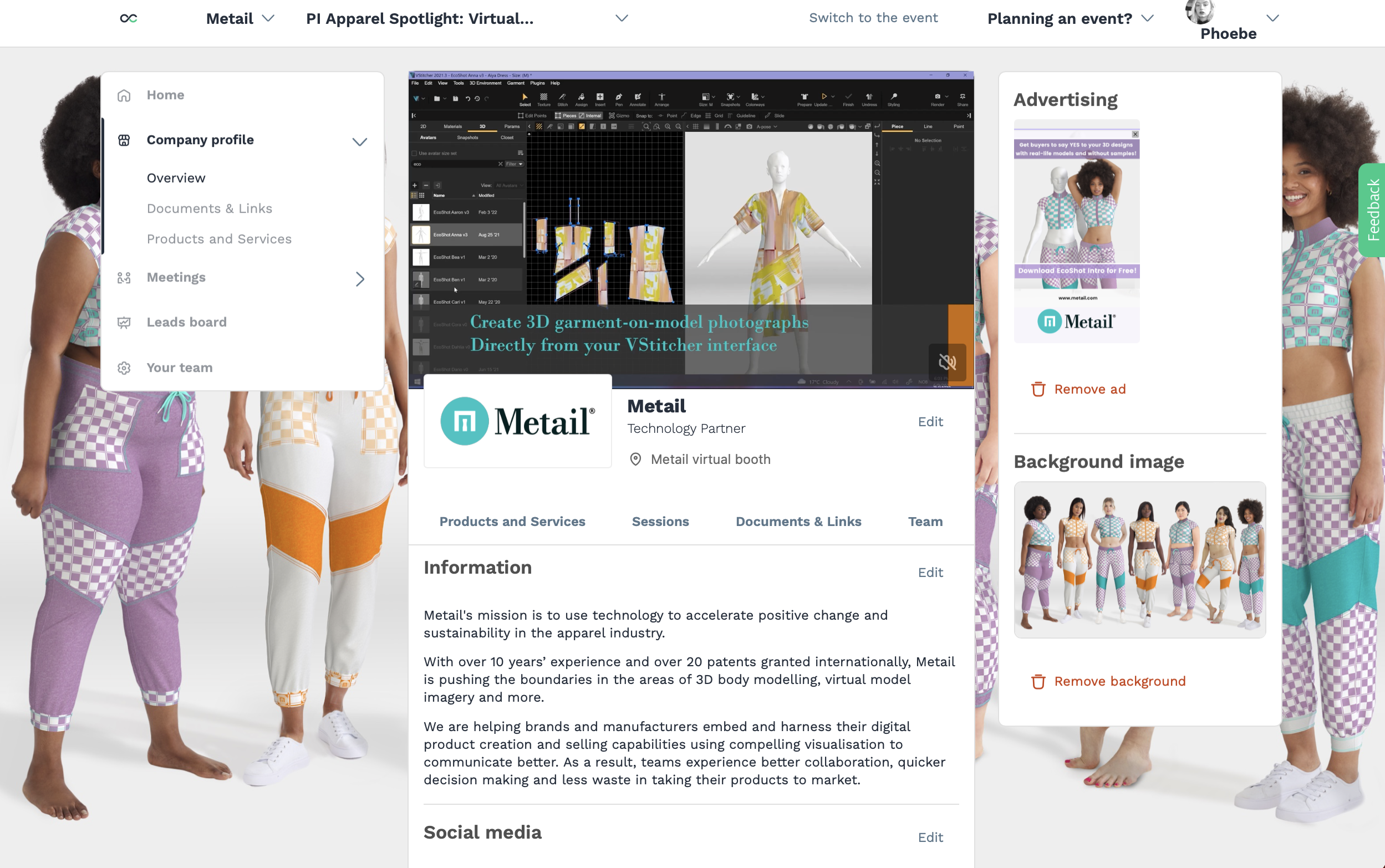 Metail showcased how effectively EcoShot images can be in a catalogue format. We mocked-up a number of prototype catalogue pages using VStitcher to create garments which could then be rendered into EcoShot Images with our plug-in. With the diverse range of models and poses available, users can easily create photography to showcase new designs much faster compared to its traditional process.
Looking forward, Metail is considering more ways to increase the flexibility of EcoShot Images for other selling purposes and integrating with other platforms to streamline the process for designers, sales and marketing professionals even further.

To delve deeper into the world of Virtual Showrooms and Metail's participation at the event, visit the PI Apparel website. You can also see our full Prototype Catalogue in this video: